WOMEN BUILD WEEK PACKAGES
GOLD
Full Week (Includes a T-shirt)
BRONZE
Full Day (Includes Lunch & a T-shirt)
SILVER
Half Day (Includes a T-shirt)
---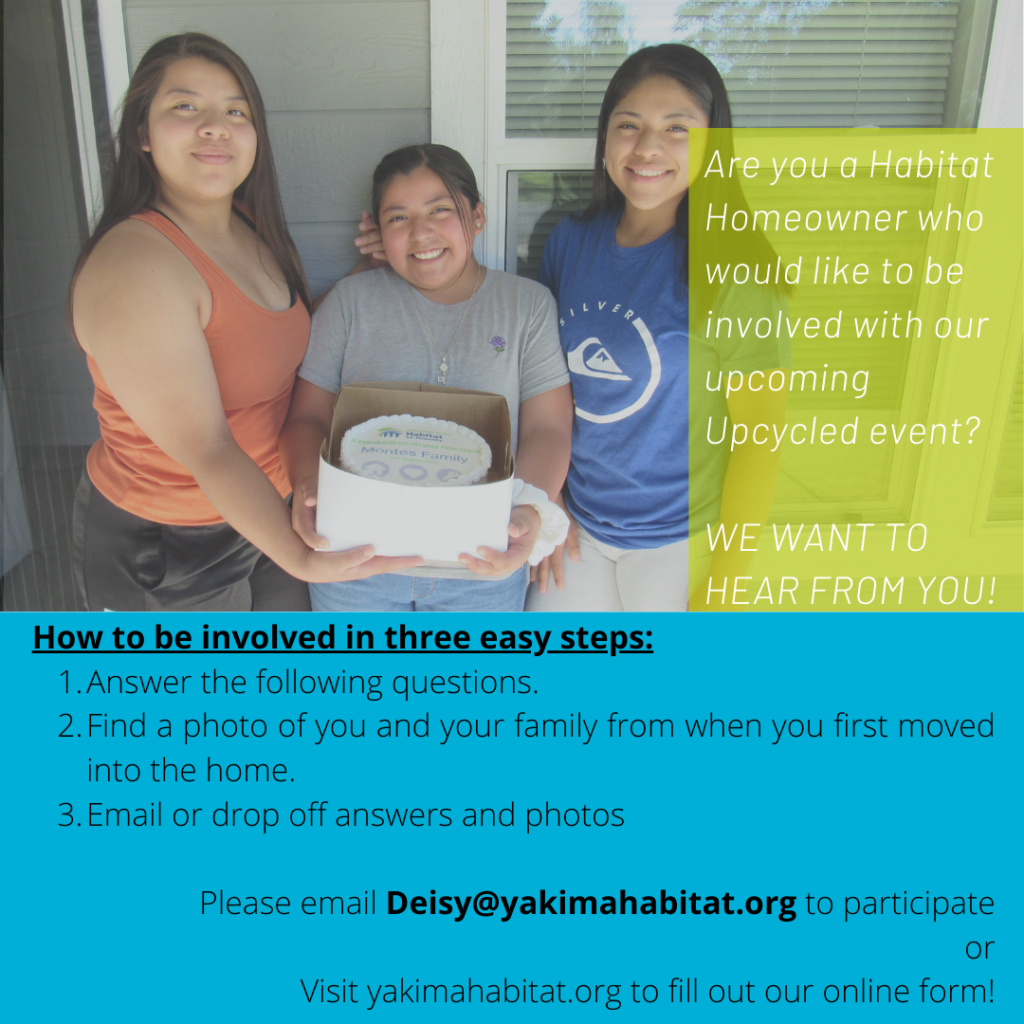 Our mission is to bring people together building community, homes, and hope, this project is a complete demonstration of that. This is our first project to include infrastructure development with home construction. Typically we purchase build ready sites, mainly because we currently do not have any grant funding to cover the cost of infrastructure. This means we will need to fundraise for this expense; This cost is estimated at $300,000. Infrastructure includes:
Additionally, this will be our first development to be solar-ready. If we can establish adequate funding for panels, we will install panels as well. Making our already Energy Star Certified homes even more affordable for our families. This development will provide 10 homes in the affordable market for Yakima. Habitat's collaborative program helps to keep the cost of the homes at a minimum. For more information on collaboration and partnerships please see Community Partners to learn more.

Having this development in Yakima is a win-win for everyone. We will add much needed affordable housing to our housing market, improving the neighborhood -the location has been an empty lot for years, & homes add to the property tax basis for Yakima County. Our homeowners go through an extensive process to be eligible to purchase a Habitat home. This HomeBuild Program process includes a screening process, homeowner education, and community partnership.