---
Store Cashier
The Store Cashier is responsible for maximizing sales and providing excellent customer service while adhering to all organization standards, policies and procedures, and some retail floor stocking. This role's primary responsibility will be to serve as a cashier for our Store. This requires the ability to stand for extended periods of time without assistance. Support customers at point of sale to ensure positive shopping experience, which includes answering product related questions, queries on products price, features, discounts, and refund policy.
• Greets customers as they enter/exit the store in a positive and professional manner.
• Demonstrates the ability to accurately ring purchases, reciting the price of each item.
• Displays the ability to accept all methods of payment accepted by the store (cash, gift certificates, cashier's check, and credit cards).
• Makes change accurately, repeats back the customers the amount dispersed in dollars and cents.
• Demonstrates the ability to ring credit card purchases accurately; takes responsibility for assigned register(s).
• Accurately conduct sales transactions and maintains cash and credit card control by following proper procedures regarding voids, refunds, returns, credit cards, etc.
• Stays alert to surroundings and alerts management to any situation that seems dangerous and/or suspicious.
• Reports any incidents/accidents to management team
• Maintains a positive, team oriented relationship with peers and supervisors.
• Works with fellow employees and volunteers to ensure that items on the sales floor are in the appropriate departments.
• Performs other related duties as assigned.
• Keeps work area presentable and professional at all times.
• Attends all training/meetings as scheduled.
• Works as scheduled, being flexible when needed.
• Follows all safety policies and procedures.
• Appropriately dressed in accordance with the employee dress code.
• Aids in the presentation of professional store displays.
Donations Ambassador
The role of the donation Ambassador is picking up donated merchandise from our donors, preparing donations for the sales floor and providing store support. This position is often our first impression with the public, and must be kind and well spoken. This position requires the ability to lift 50 lbs, drive a box truck & a forklift, and strong decision making skills.
• Drive Box Truck Route to pick up donations.
• Access potential donations for sales-ability – adhering to our donation guidelines.
• Merchandising – Setting the sales floor with donated items.
• Communicate Yakima Valley Partners Habitat for Humanity's mission.
• Maintain & Operate all YVPHFH equipment in clean and safe manner.
• Price donations as instructed by management.
• Help to meet safety and cleanliness standards.
Volunteer Supervision
• Provide guidance and tasks to volunteers as appropriate.
• Help to maintain our volunteer programs – through appreciation, encouragement, and purposeful use of their time
Site Supervisor
The position is responsible for communicating, evaluating, and achieving an operating plan for a defined function and contributes to the strategic planning process of the organization. Position assesses needs, challenges, problems, and opportunities in the field of work, assesses trends, best practices, and new techniques in the field of work, suggests and helps to develop processes, programs, and resources to achieve goals of the work. Position exercises leadership by performing the work of the position in accordance with Christian values and professional standards, sets the example of professional development, growth and learning, new skills and accountabilities, motivating others to achieve more, to change, to grow and improve, evaluates performance, processes, achievements and goals.
• Performs all hands-on construction tasks as directed by the Construction Manager.
• "Fixes" any construction task performed below acceptable standards by volunteers.
• Suggests potential advantageous building practices and material cost savings opportunities to construction manager as identified.
• Assists in the supervision of all site preparation and layout.
• Assists in the supervision of job sites on each designated workday and works to ensure construction is accomplished in accordance with approved permits and plans.
• Assists in training volunteers and partner families about construction tasks and appropriate safety measures.
• Performs all homeowner warranty complaints and repairs.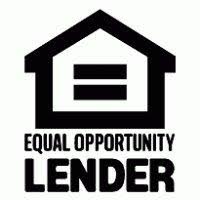 Yakima Valley Partners Habitat for Humanity is an equal opportunity employer.
Leading affordable housing organization Habitat for Humanity is the best nonprofit in the United States for employees and volunteers, according to an inaugural ranking published by job-hunting site Indeed. Habitat secured the top spot among U.S. nonprofits based on more than 1,200 reviews from current employees, past employees and volunteers.

Jonathan Reckford, CEO of Habitat for Humanity International, believes it is the culture and mission of Habitat which draws people from all backgrounds to work together in unity. With a variety of ways to join in the organization's efforts—through volunteering, donating or advocating for affordable housing—Habitat's mission to empower families through safe, decent and affordable shelter appeals to all generations.