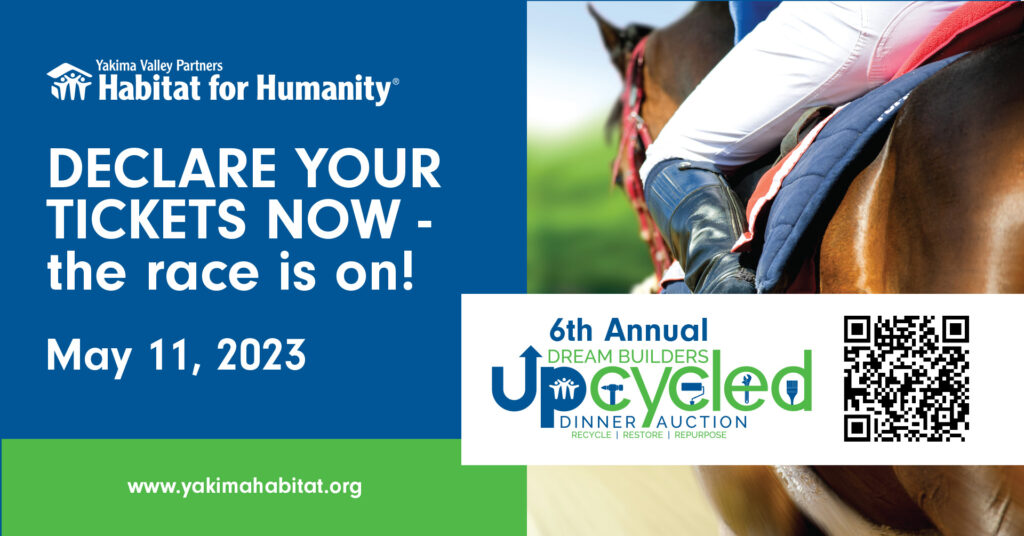 Attention Kentucky Derby/Habitat Enthusiasts!
This unique, one-of-a-kind event includes hard-to-find artwork created by local artists. While we focus on art made with recycled or repurposed materials, you will find all kinds of original art and fun items in our silent auction. Gourmet refreshments and a catered dinner will be followed by a live auction. These opportunities will help you create memories of a lifetime that you can enjoy with family and friends. This Kentucky Derby-themed event will take place within the Stables of the Forenpohar Ranch.
Proceeds from Upcycled help us build affordable homes, providing a hand-up to our participants, right here in Yakima County.
Don't get boxed-in by other spectators (space is limited), declare your seats today!
$100 individual
$750 for a table for 8
Contact upcycled@yakimahabitat.org or purchase your tickets below!